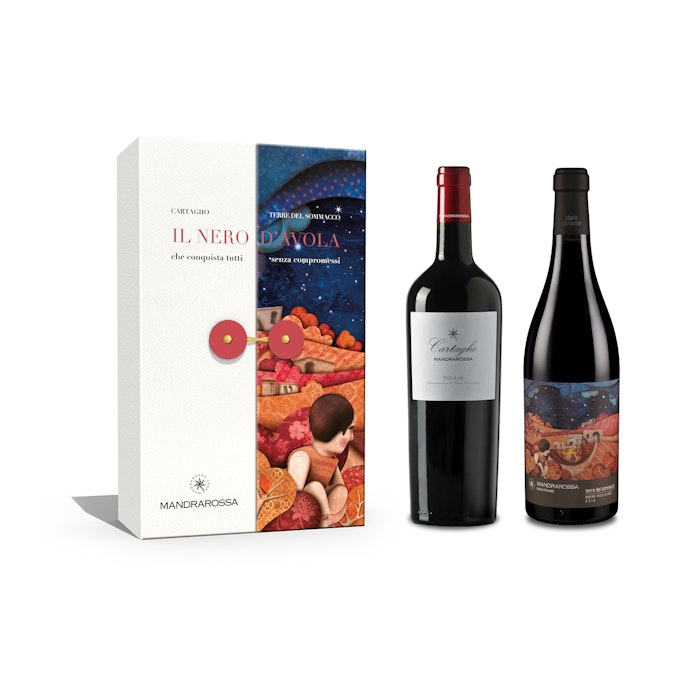 I due volti del Nero d'Avola
Gift pack contaning one bottle of Cartaho and one battle of Terre del Sommacco.
Cartagho 2019 , 100% Nero d'Avola intensely aroma, with notes of wild blackberry and sour cherry.
On the palate it is clean and defined, with notes of date and scents of maritime pine.
Terre del Sommacco 2018 , 100% Nero d'Avola pleasantly fruity with notes of cherry, blackberry and pansy.
Soft on the palate, fruity , with delicate tannins and vivid freshness.